Estrella Events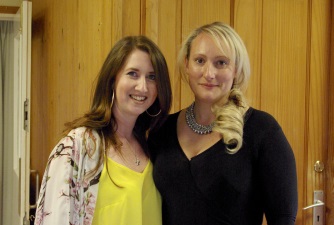 We understand your unique needs and tastes!
We started this business as 2 Mums who wanted to give a platform to those who are out there trying to make a living by themselves and to support local businesses. People like us who are parents and working hard for their families, or people who no longer want to work for someone else, wether it be making something with their own hands or having a gift they want to share with the world as a psychic medium, these are the people we wanted to help! Over the years we have met so many people who run their own businesses and we are proud to now call some of them friends. It's a great feeling to know that you played a part in helping that business continue because of the events we are organising.
Our awards
A Bit About Us
Over our years of doing this we have learned what works and what doesn't and are always finding new ways to advertise. We enjoy feedback from our visitors along with our stall holders to keep improving what we do.
Get In Touch
If you have an event idea or a venue that you would like us to be involved in then please feel free to get in touch!
Thanks
Thanks for stopping by our website and we hope to meet you at one of our events!
Our History
Estrella Events was started in January 2012 by Mikala Morgan & Karen Merkell, two friends who met through organising events. We started out doing ladies pamper evenings and quickly moved on to craft fayres, Psychic Fayres, wedding fayres and more. Shortly after we started we was asked to organise a large outdoor event which included stalls, live entertainment, raffles and fairground rides which raised money for cancer research UK. The event was a huge success seeing 1500 people attend. We then went on to help organise 2 Pooches on the prom events with Demelza house children's charity which saw dog owners walk their pooches on a sponsored dog walk as well as dog shows and a fairground. We have also worked with the Alfie Gough trust by organising children's nearly new fares which is something we are hoping to revive this in the coming year. We are also on the committee for Westgate Christmas lights switch on and have been part of organising that since 2014.